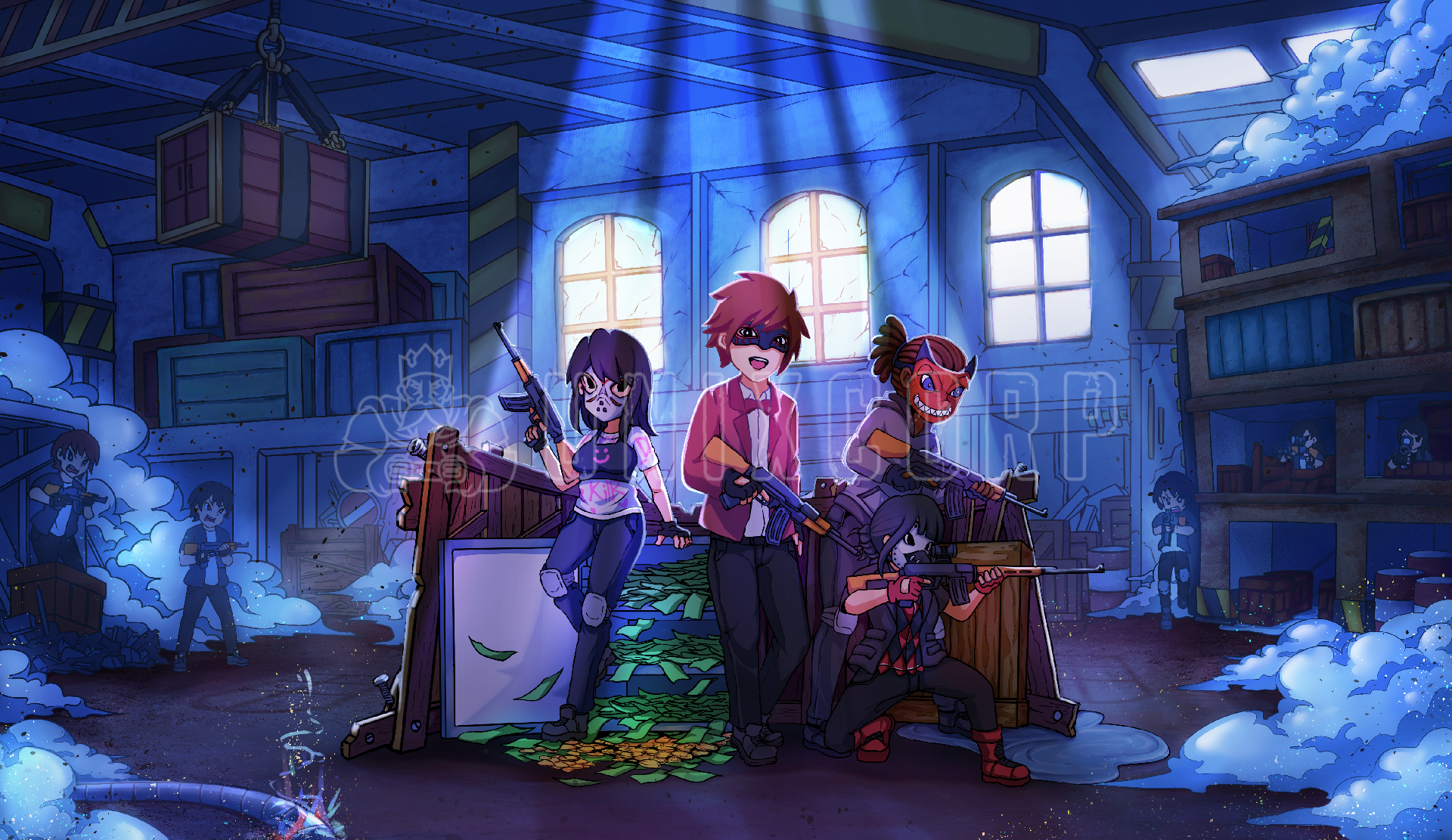 Heisters
Desired Gun, pre-alpha v1.0.9
---
Greeting to all heisters from any region.
In this pre-alpha 1.0.9 version,
You could spend the money to buy your desired Gun for your squad. Mix and match the squad gun loadout to fit into your play style.
Here is the weapons price list.
| Weapon       |   Price   |
| --- | --- |
| Pump Shotgun | $60.000 |
| AK-47 | $45.000 |
| P-90 | $35.000 |
| Dragunov | $20.000 |
| Desert Eagle | $10.000 |
| Molotov | $5.000 |
The way I see it, I would recommend Dragunov for a better and longer view of aim distance. Moreover, it's cheaper and the damage is currently the highest for its single bullet.
Here are some screencaps from the current build.


Map in Preparation Plan


Minimap Information

Buy Weaponry

Allies Go First
Check the more detailed update log below.
Lastly,
Every Day is Payday.
Update Log:
Now can spend the money, to buy weapons
Polished preparation plan and minimap
Ally voluntarily goes straight enter the room, right after you open the door
Added more vaults in level three
Ally is able to avoid a landmine or passing through the laser alarm
Ally can detect whether the view is obscure or not before shooting
Resolved Issue:
C4 not spawn after ally planting near the destructible wall
Known Issue:
Ally trying to backstab a turret
---
Do you have any installation issues, bugs or even an awesome idea???
please kindly inform us at our community Discord or post a community topics.
Thank you to all heisters who have helped report bugs, sending crash logs or posting them on the Discord server or by DM. You are all rock 🔥!!!
developer note:
currently limited to android platform version 5.1 (lollipop) only
everyone is allowed to record the gameplay as your social media content or review
copyright unixcorpgamedev.id